Back to main Blog

Kasha Dubaniewicz
Kasha is passionate about high-impact storytelling and believes in making positive changes that will lead to a better and happier world for all.
Based in the US state of New York, Cornell University is a prestigious Ivy League university with a long history, having first been established in 1865. PhD student Nathan Eylands is part of a transdisciplinary team behind Project LAMP, which stands for Lighting Approaches to Maximize Profits.
This team, which integrates skillsets from horticulture, economics, engineering, information technology and social science, aims to improve lighting strategies in the controlled environment agriculture (CEA) space, which will help growers boost their profits while reducing their energy consumption.
Overall, there are three main areas that Project LAMP is looking to develop: lighting strategies that will optimise crop growth and quality in cost-effective ways, light controllers that can automatically implement these strategies and new sensing technology that can monitor crop growth and plant physiology.
Nathan's research specifically focuses on the 'forgotten wavelengths' of light beneficial to plant growth. He works with far-red radiation (FR; λ = 700-799 nm), using various intensities and percentages to purposefully produce a shade-avoidance response in lettuce seedlings to help increase crop canopy size at the seedling stage. In doing so, the resulting increased surface area will theoretically improve photon capture as the plant cycle continues, thereby driving more efficient photosynthesis and faster crop times.
When it came to kitting out his growth chamber at Cornell University, Nathan was already well acquainted with Bluelab's product range. He first came across Bluelab's meters while working at a commercial lettuce farm in the southern United States. During his master's degree at the University of Arkansas, he picked up his very own Bluelab Combo Meter to help him complete his research project.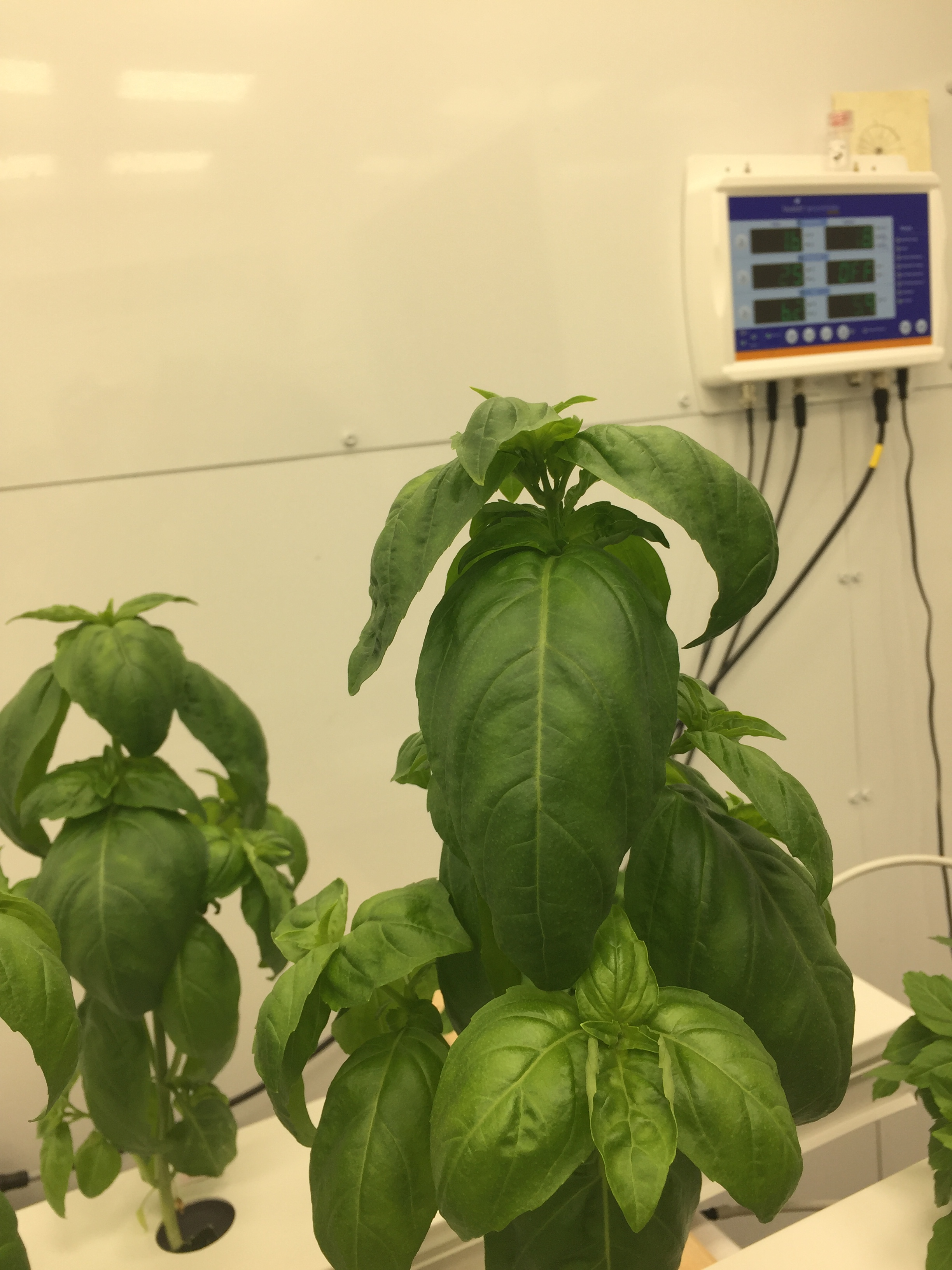 His work for Project LAMP had different requirements. Since he is extremely busy, he needed an automated system that could monitor his recirculating NFT operation. Ultimately, he turned to the Bluelab Pro Controller with PeriPod M3, as Nathan appreciated both its reliability as well as the ability to walk away knowing that his nutrients and pH would always be at optimal levels.
"The Bluelab Pro Controller has given me peace of mind. It is one less thing I have to worry about. My nutrients are always on target." - Nathan Eylands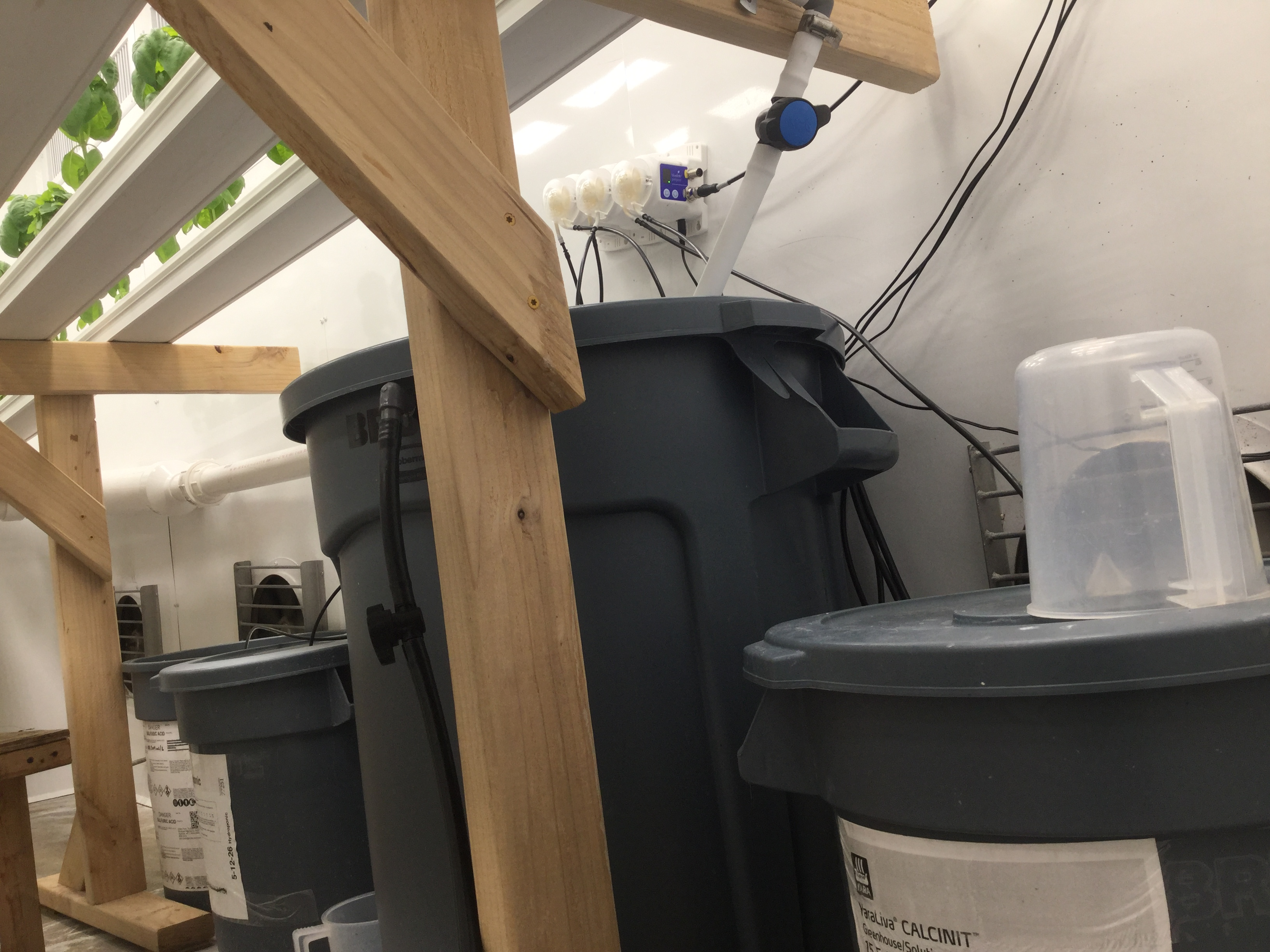 What's more, due to his success with the Pro Controller, Nathan's growth chamber neighbours are also opting for Bluelab products, as well as Cornell University's undergraduates who are involved with the hydroponics club.
In terms of what's next for Nathan, he says that Bluelab will be with him all the way. His upcoming work will involve plant cellular circadian rhythms and biorhythms in response to FR radiation. Related to this, he also plans to investigate mineral nutrition responses.
Discover more about Project LAMP here.