Back to main Blog

Kasha Dubaniewicz
Kasha is passionate about high-impact storytelling and believes in making positive changes that will lead to a better and happier world for all.
Mary's Land Farm is an education-focused and sustainable farm located in Ellicott City, Maryland. This 160-acre property was first purchased by the Cunningham family in 2014, who had the ultimate goal of raising animals and growing fruits and vegetables within a regenerative ecosystem.
The farm sells its organic produce at its on-site farm shop and educates the surrounding community about their environmentally friendly approach to farming through a wide range of events throughout the year, including farm festivals, summer camps, field trips and overnight stays.
Joseph Enzler joined the Mary's Land Farm team in September 2020, when he took over the management of their 15,000-square-foot greenhouse. As he puts it himself, he came to this position with almost no agricultural experience, yet he was already planting his first seedlings just a few months later.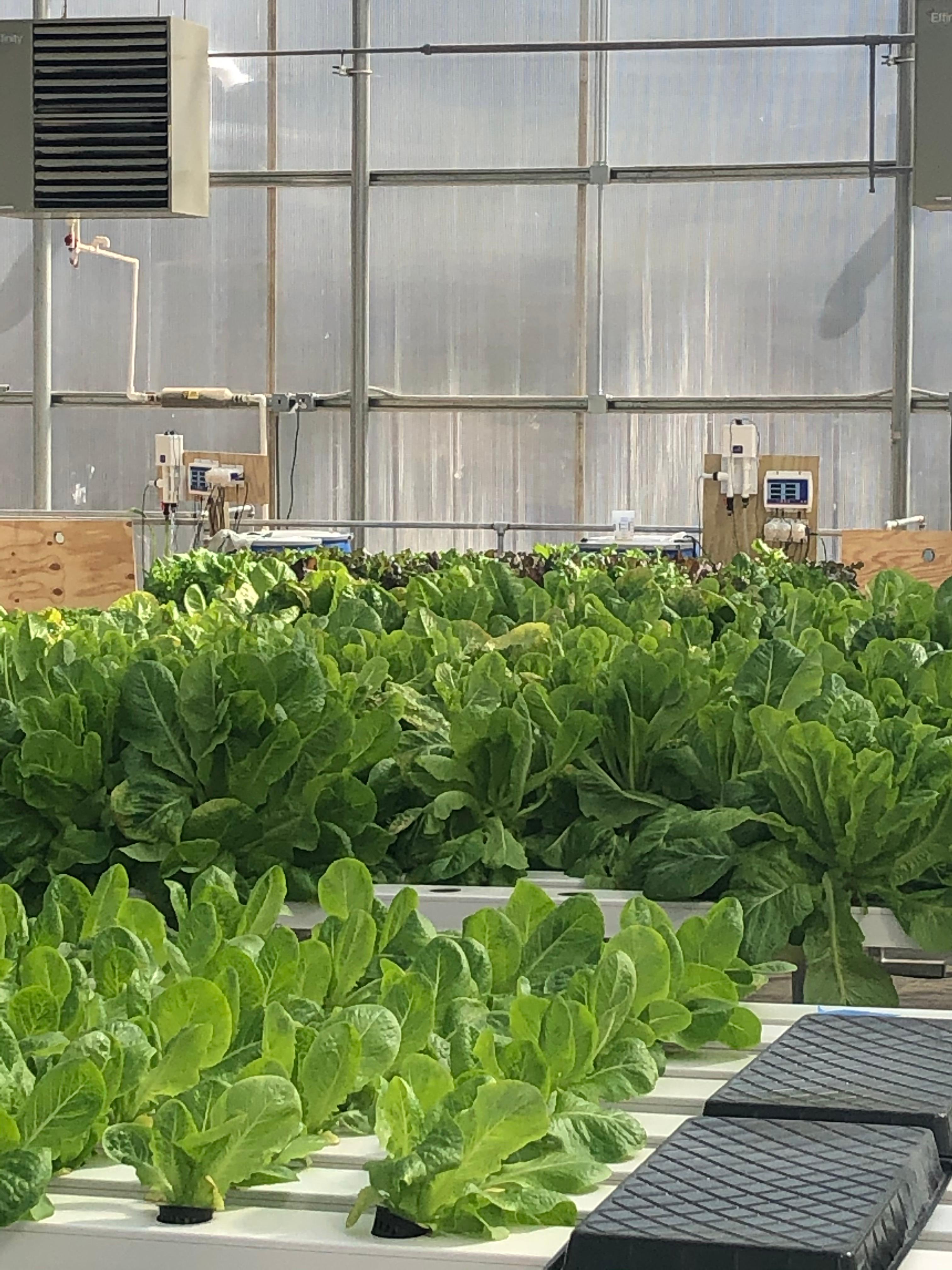 The Mary's Land Farm greenhouse contains two different growing systems: Nutrient Film Technique (NFT) channels as well as a 30,000-gallon Deep Water Culture (DWC) pond. As the greenhouse is currently only within its first year of production, the main crop focus is leafy greens. Since Joseph's arrival, he's successfully grown Romaine and Butterhead lettuce, as well as various mixed greens.
In terms of Joseph's background, he first became acquainted with Mary's Land Farm when he worked on various construction projects there during summer months while he completed his Business and Liberal Arts studies. Before this, he had no other opportunities to grow, and he credits Bluelab with being an essential factor that helped him achieve growing success so quickly.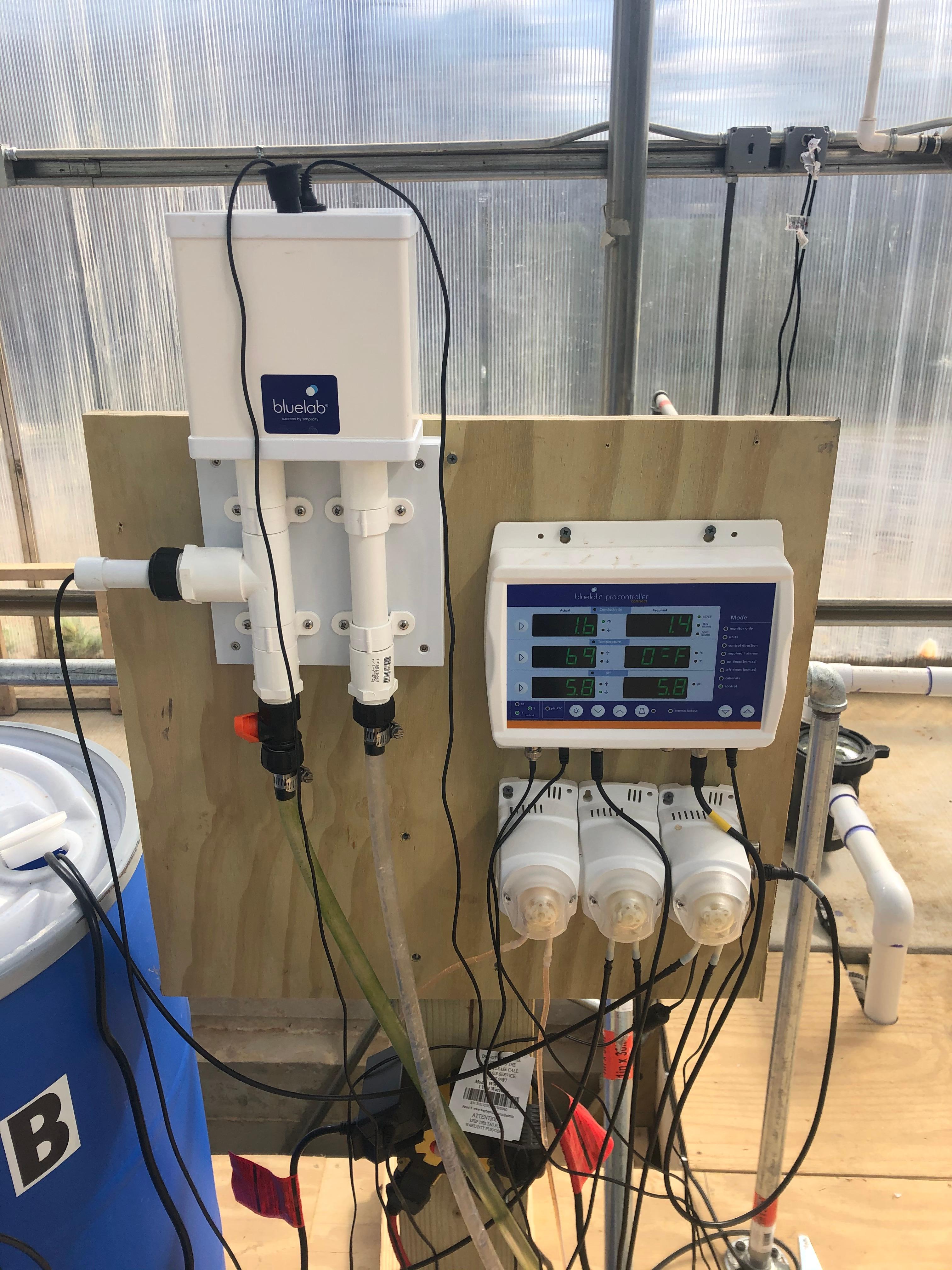 When they were in the process of planning the greenhouse, Joseph states that one of the team's biggest goals was to automate as much as possible. When they started to research different automation technology options, they came across the Bluelab Pro Controller. At first, Joseph thought that this was just another monitoring device but once he heard more about its functionality, he realised that this product offered so much more.
"The Bluelab Pro Controller, paired with the PeriPods, is basically a little robot employee who makes sure your water reservoir stays exactly within the parameters you want 24/7."

- Joseph Enzler
They were so pleased with the Pro Controller and its positive results that they currently have five of these units in the greenhouse: one for each of the four NFT bays and one for the DWC pond. The NFT controllers make use of the M3 PeriPods, while the other DWC controller has an L3 PeriPod.
With the Pro Controller, the team knows that their nutrients are always mixing properly in the reservoir and at the correct dosage. In addition, they never have to worry about overshooting pH, as this is regulated by their Pro Controllers.
Joseph acknowledges that, while there are many similar automation technologies out there, the simplicity and ease of use are what makes the Bluelab Pro Controller stand apart. This is why Joseph recommends this unit as a must-have to other growers; he believes it's the Pro Controller that allowed him to transition from being a non-grower to the successful manager of a greenhouse.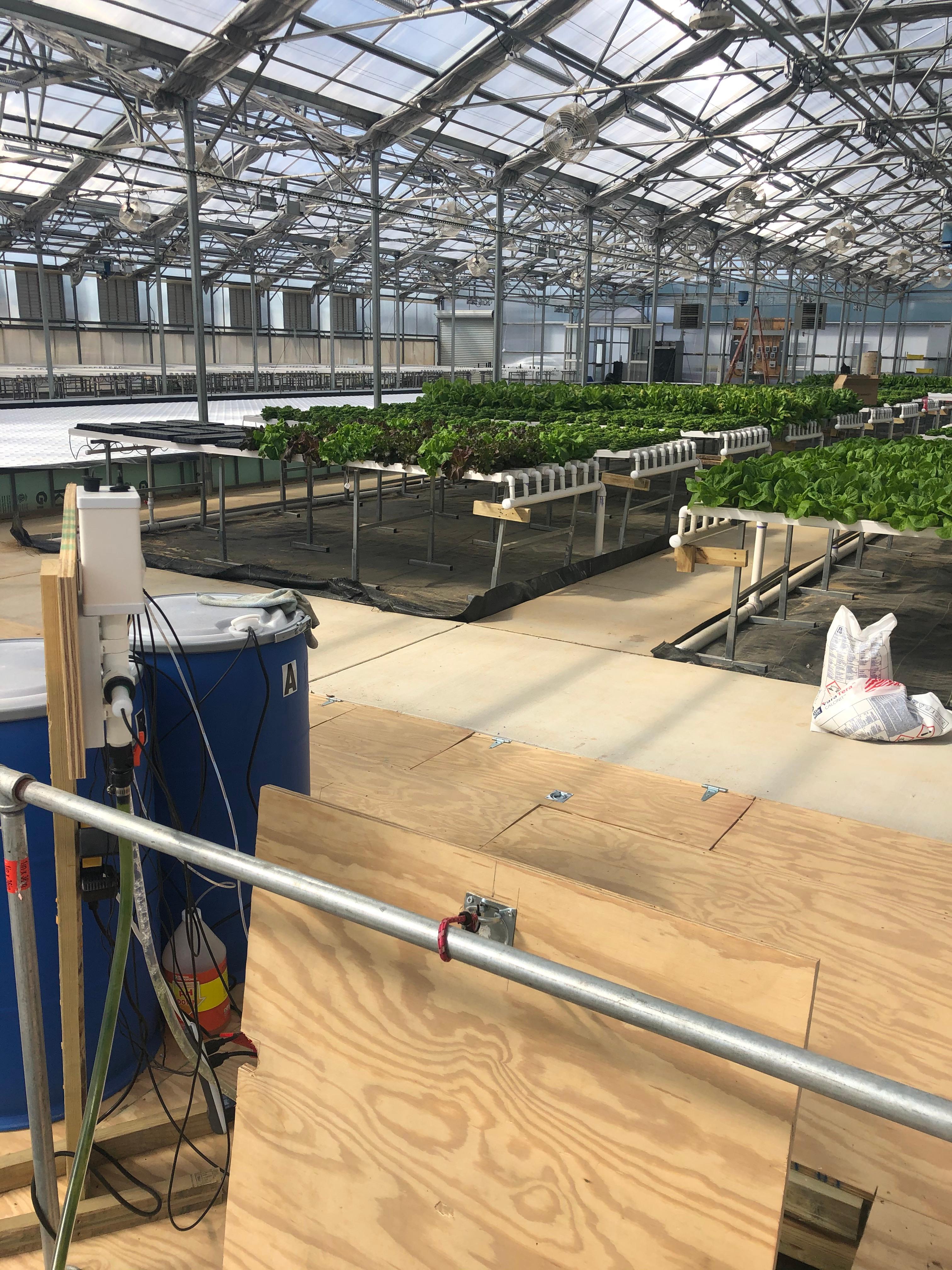 In terms of what's next for Joseph and the team at Mary's Land Farm, they're continuing to iron out the logistics during this initial start-up phase of their greenhouse. Once they have their operational activities streamlined, they plan to diversify their greenhouse crops, introducing different types of herbs and spices.
Joseph has big goals for the greenhouse; he wants to achieve $100,000 in sales this year and $250,000 in the following year. He's hoping that, with the introduction of new crops, as well as the consistency and quality control that automation provide, this revenue can improve even more in the coming years, resulting in a trajectory that allows them to break even in less than five years.
If you'd like to follow along with updates from Mary's Land Farm, check out their Facebook page.