Back to main Blog

Kasha Dubaniewicz
Kasha is passionate about high-impact storytelling and believes in making positive changes that will lead to a better and happier world for all.
Located in Te Puna in New Zealand's Bay of Plenty region, Scott's Place is a four-acre property that features a controlled environment agriculture (CEA) greenhouse. In our latest video case study, we pay a visit to Scott's Place to discover more about the farm's origins, as well as Scott's personal journey with hydroponic growing.
Scott Pilcher, the owner of Scott's Place, first got involved in horticulture 20 years ago when he and his wife acquired the current property in Te Puna, which came with its very own hydroponic greenhouse. Although neither he or his wife had any growing experience, they were attracted to the growing lifestyle, as well as the potential freedom they could obtain by making the farm commercially viable.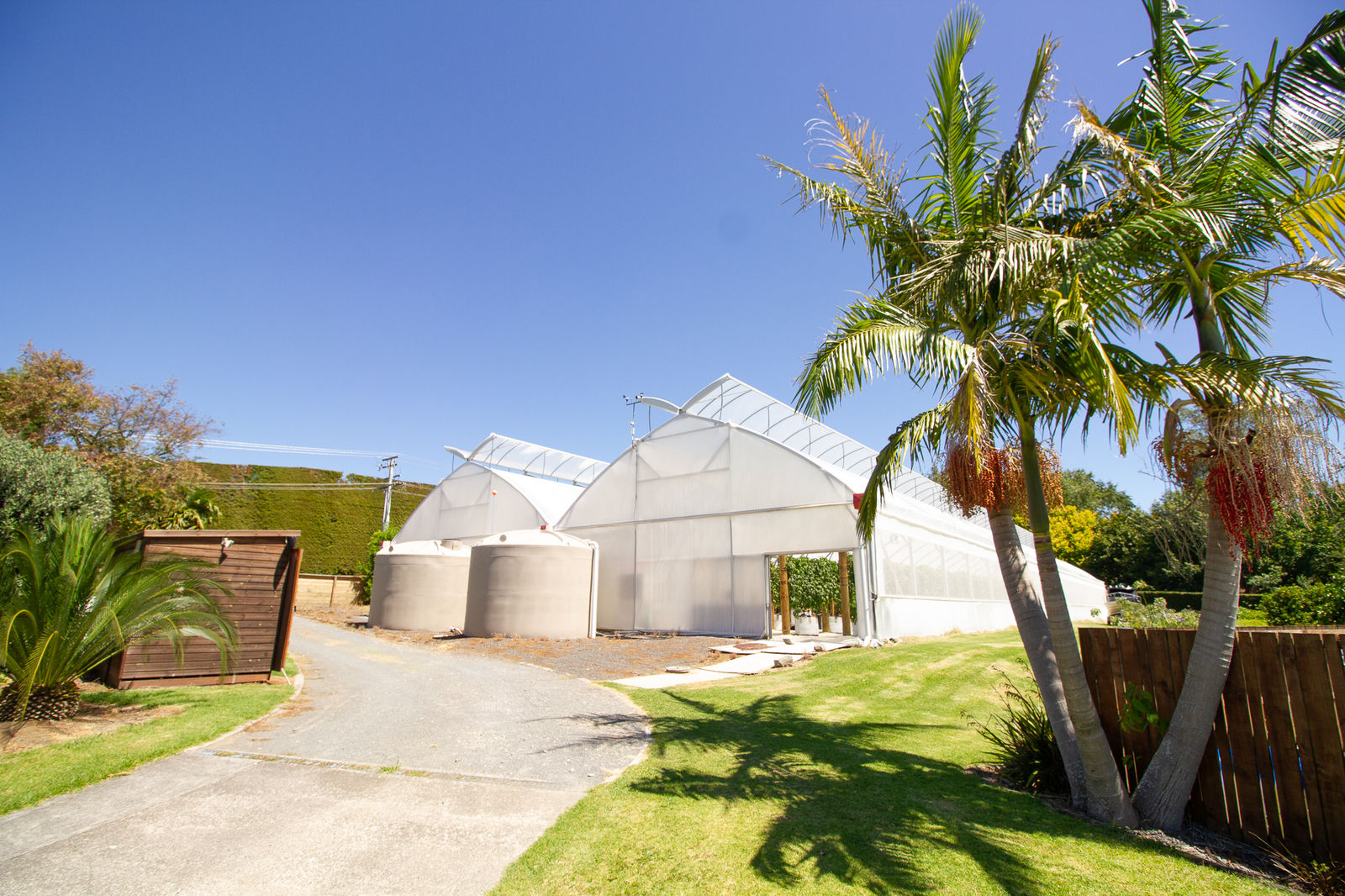 Their approach? To give growing their best shot and just see how it goes. This entrepreneurial spirit felt natural to Scott, who had previously owned his own courier company. While the couple were originally looking for an avocado farm, the Te Puna property came with its own hot water bore, which Scott correctly assumed would give them an advantage with heating during the winter months. This sealed the deal for them, and they quickly got themselves acquainted with their on-site greenhouse.
The reality of owning a hydroponic farm meant that they had to learn a lot - and fast. They mostly leaned on other local growers for obtaining this knowledge and, after growing tomatoes for a few years, they decided to subsidise their income by growing feijoas too.
However, as Scott points out, growing tomatoes hydroponically was very much a seven-days-a-week operation, requiring hands-on interaction throughout the day. They realised that the lifestyle they were hoping for was not attainable with tomatoes and this, as well as a potential boost in income, drove their decision to transition from growing tomatoes to passionfruit.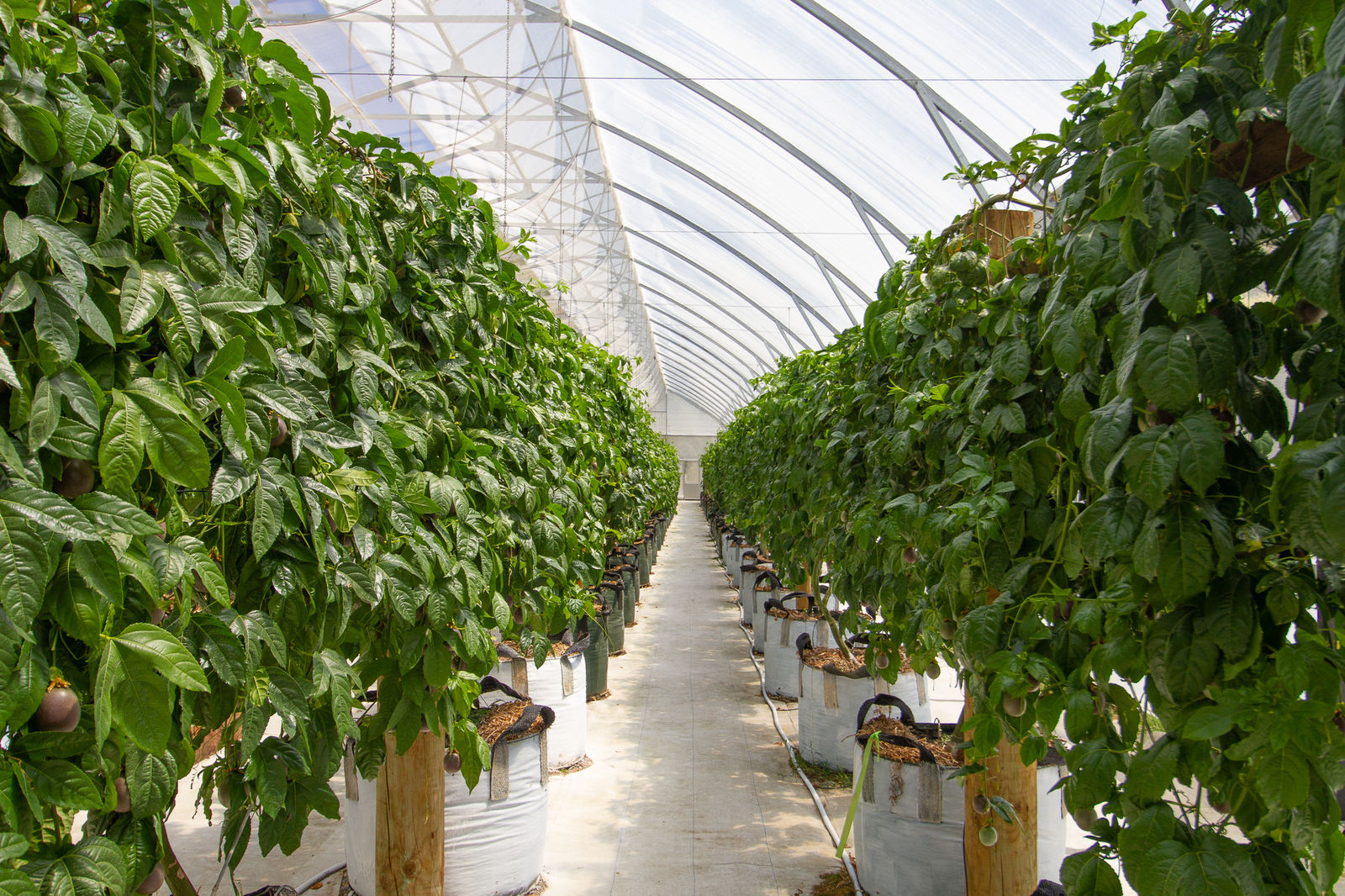 This transition occurred after a chance encounter with a passionfruit grower called Richard. After this meeting, Scott was convinced that growing this type of produce was the way forward for his farm at Te Puna.
Nowadays, Scott's Place is part of a collective of passionfruit farms that form the Passionfruit Place, which has the ultimate goal of supplying the freshest passionfruit from the Bay of Plenty region.
Once making the transition to growing passionfruit, Scott also prioritised the automation of his greenhouse. By opting to grow passionfruit, they went from operating an NFT hydroponic system to drain-to-waste. This meant that, instead of having a 24-hour recirculating system, they switched to having set times of day when the plants would be fed. Automating this would ensure that this process would be carried out consistently.
About four years ago, Scott heard about Bluelab and decided to start using these products after years of using other hydroponic systems. In fact, Scott is a bit of a legend at our New Zealand headquarters, as he was the first-ever beta tester of the Bluelab Pro Controller.
Even though the technology was similar to what he'd used before, he immediately felt like he had more confidence with the Pro Controller. Once he had mastered the functionality, he was very impressed with the way this product controlled his pH, EC and root zone temperature.
"I've had the Pro Controller installed for four or five years now and, even after all this time, I've had zero issues with it. It gets used every single day through our feeding schedule so it's really been put through its paces too."

- Scott Pilcher
Scott felt that the Bluelab Pro Controller was so integral to his operation that he quickly invested in the Bluelab Guardian Monitor Connect as well. Over time, he's become very loyal to the Connect range of products; he even recalls an incident when Connect helped save his passionfruit crop from potential long-term damage.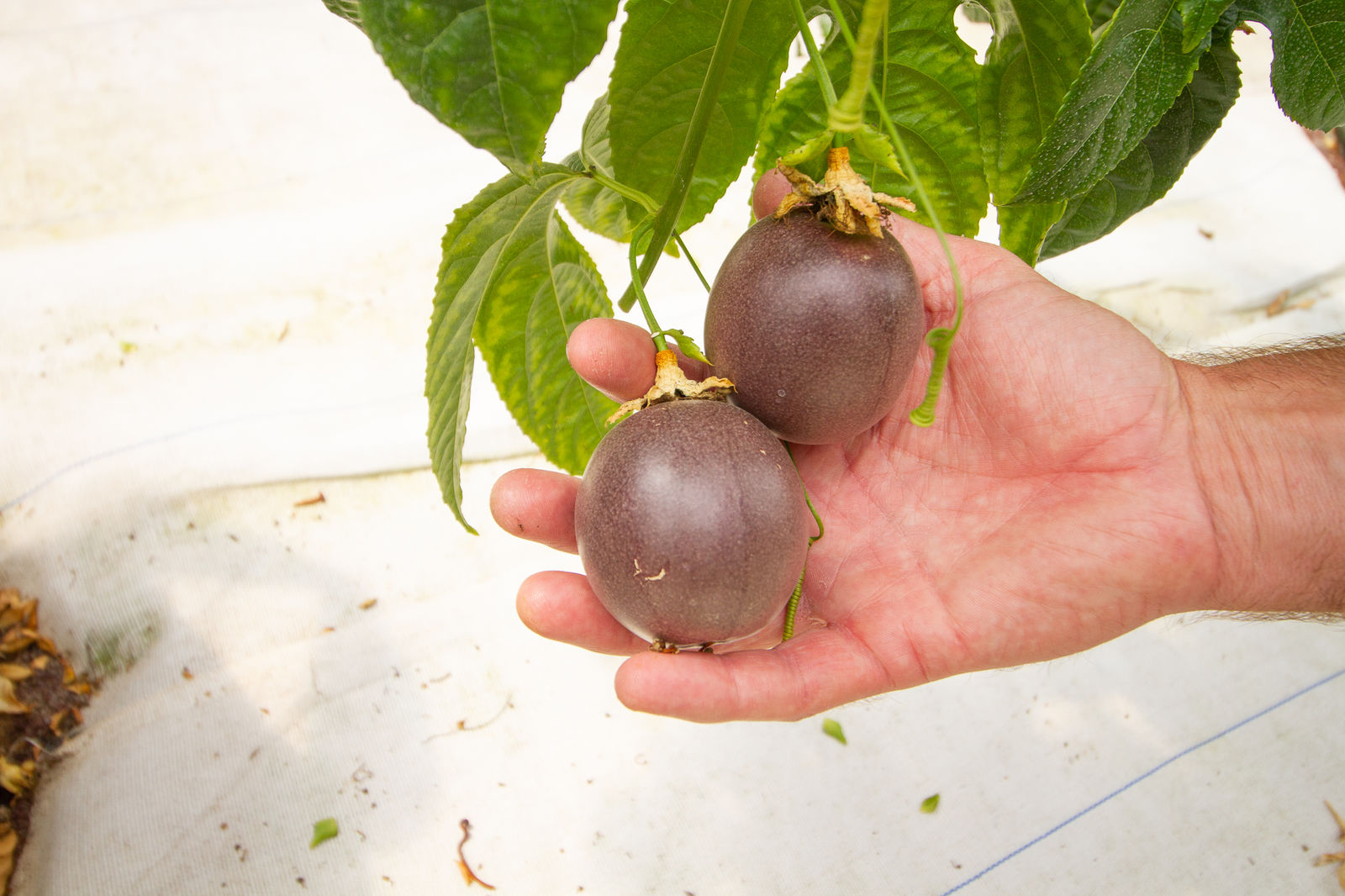 One day, when he was out at the beach with his family, he received a notification from his Connect device, showing that he had a lockout. He quickly travelled back to the farm and discovered that one of the irrigation pumps in a nutrient tank had clogged up. He was able to remedy the situation very quickly, which could have had disastrous effects on his crop if these conditions had been allowed to linger.
Avoiding crises like these are an obvious benefit, but the single biggest perk of automation is the fact that Scott and his family have finally achieved that lifestyle they were looking for when they first bought the farm 20 years ago. For the most part, they are able to come and go whenever they like, and have the ability to plan their life around their crop much more freely.
Not only do they have more freedom, but automation ensures that their produce is consistent, in terms of both its quality and yield. That's because his fundamental parameters are monitored and controlled around the clock, which means that his plants always have everything they need.
Scott started his growing journey with a hydroponic crop, so the technology has always been very important to him. Without this technology, he says, growing can often feel like it's a guessing game; with his Bluelab products, he's able to fine-tune his plants, getting the results he needs to ensure that his farm is always commercially viable.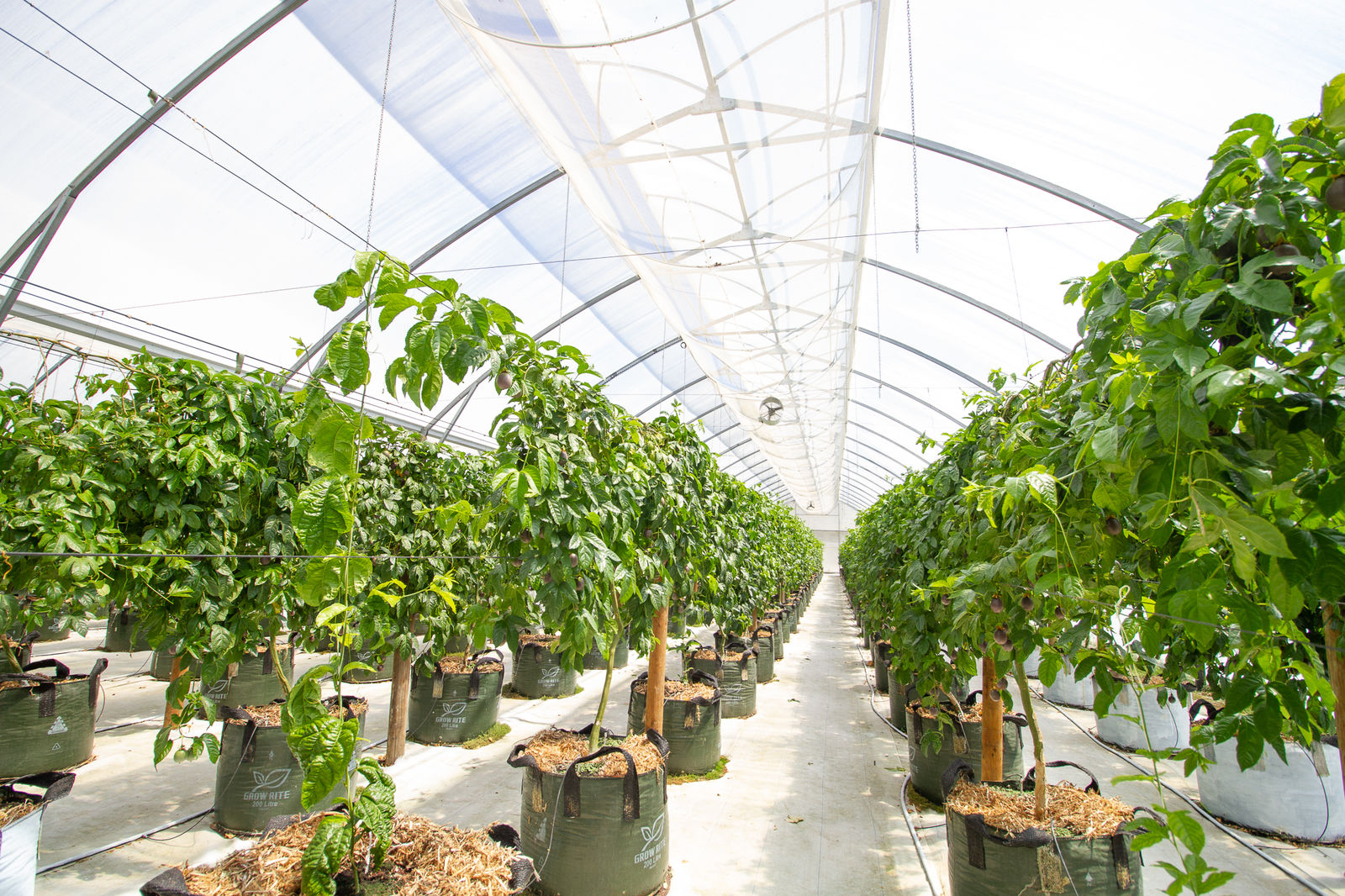 For any growers currently on the fence when it comes to investing in automation technology, Scott says that it would simply be crazy if you didn't explore the technology currently available. He cites his Pro Controller as an example of this, referring to this product as the bread and butter of his entire operation, as it allows him to put in his set points and then let the controller do the rest.
Watch the full case study video below.