In this rolling update, you will find the latest official communications on new product releases and product updates. Stay in the know and get early access to the expected release dates plus links to updated photos and marketing collateral you can use.
8 December 2021 - Reintroducing Bluelab's Soil pH Pen
What: Our PENSOILPH pen with probe stake is available again for global distribution.
Contact your Bluelab reseller or Bluelab sales representative for pricing and order details.
Item Code: PENSOILPH
UPC: 9421024920487
Expected delivery date: Available now for order and ready to ship.
Marketing links: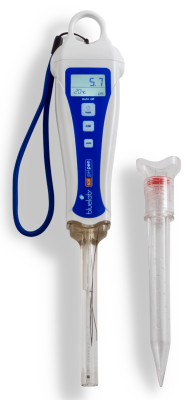 3 November 2021 - SKU METCARRYCASE Updates
What: Our carry case now features the new Bluelab logo
Expected availability date: Early November 2021
Marketing links: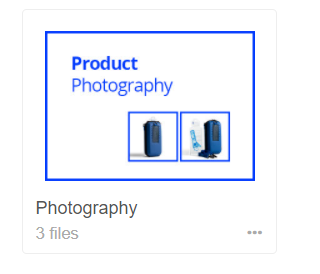 30 July 2021 - New Sample Tube and Fitting shipping soon
What: Bluelab's new Sample Tube and Fitting will be available for order and shipping soon!
Expected availability date: Mid-August 2021
Marketing links:
16 June 2021 - Updated Sample Pot (SPOTKIT), replaced with Sample Tube (SAMTUB)
Why: We have improved our design to make it easier to produce and use.
What: The Bluelab Sample Tube is compatible with the Bluelab Pro Controller, Bluelab Guardian Monitor, and Bluelab Guardian Monitor Connect and is not intended for high-pressure systems exceeding 15psi.
Expected release date: 1 July 2021
Marketing links: Getting Started Guide
9 June 2021 - North America pH Probe KCl Storage Solution bottles at 100 ml, now at 120 ml
Why: Supply chain constraints
What: Due to a combination of Bluelab sales exceeding forecast, bottle shortages due to COVID, and extended lead times from bottle manufacturers, we have approved an alternate bottle and cap to ensure continuity of supply. Customers now purchase 120 ml rather than 100 ml per bottle.
Expected release date: 9 June 2021
Marketing links: no assets available
1 June 2021 - Solution Sachets redesign
Why: More efficient packaging during our redesign will ultimately help to cut back on shipping emissions.
What: Our solution sachets have been updated from the 'square' (100 x 90mm, 20ml) to a taller, thinner shape (120 x 70mm, 18ml).
This new shape also means the solution sits higher in the sachet. Users can test straight from the sachet which eliminates the need for our plastic cups.
Expected release date: 1 June 2021
Marketing links: no assets available