Sign up for our asset & template library where you can access thousands of assets in one easy-to-use portal. Find all our images, videos, product guides, datasheets, banner ads, social media graphics, promotional material, and more!
Overview
In addition to accessing all our product manuals, datasheets, and guides. This portal is designed to power your marketing and sales teams with our latest digital assets to keep your customers engaged and entertained. We encourage our partners to use our templates to improve your social media presence, add videos and images to your in-store screens and keep product catalogs up to date.
Already a user?
Why not improve your skills and get more from our tool? Bluelab has created video training for users from beginner to advanced to ensure you can master everything navigation and search to commenting and requesting new assets.
Got feedback on the tool?
Use the comments section below and let us know what we can improve, what's missing, and what you love. We want to empower and equip you and your teams to succeed, the more feedback you can give us the more we can improve this tool.
21-March 2022 Truncheon Merchandising Tips
Check out some clever ways to display and merchandise the new Original Truncheon and Commercial Truncheon boxes in your store. Hang them...Stack them...And sell them!
Truncheon Merchandising photography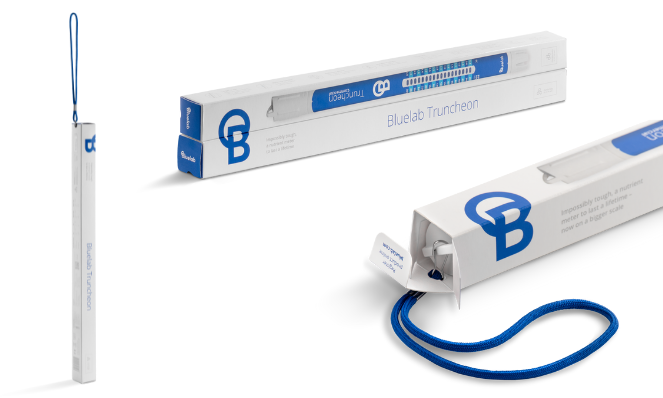 3-November 2021 New product photography
Visit our Product Kits to find new product photography.

28-October 2021 More product flyers
Download our new PDF sell sheets.
pH and Conductivity pens flyer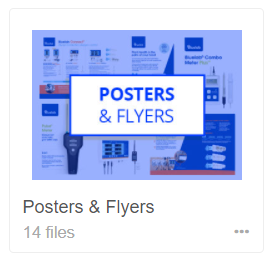 21 July 2021 - New product flyers available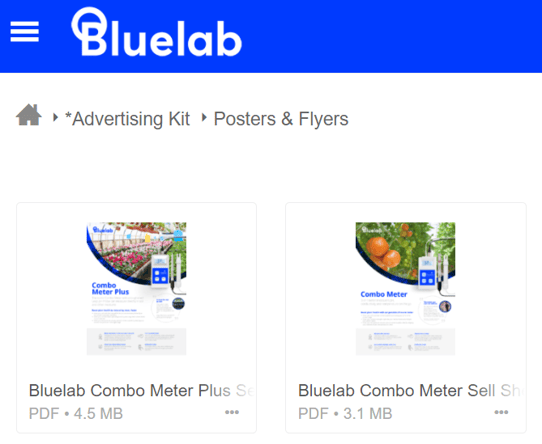 7-July 2021 - SAMTUB photography and guide
Our new Sample Tube and Fitting replaces the Bluelab Sample Pot.
Sample Tube Getting Started Guide

8 June 2021 - New layout and updated training
Have you seen the new asset library layout? we have taken feedback on board and made it easier to find what you are looking for by organizing our assets into kits. Introducing the Advertising kit, Brand kit, and Product kit. As you can see the cards now indicate the contents making navigation even easier. You can find updating training in the training link under the Already a user section at the top of this page.