Back to main Blog

Kasha Dubaniewicz
Kasha is passionate about high-impact storytelling and believes in making positive changes that will lead to a better and happier world for all.
A few months ago, we threw the spotlight on an incredible community initiative based in Livermore, California. Fertile GroundWorks is an educational and charitable not-for-profit community garden and Bluelab's Larry Bourland, Senior Business Development Executive for the Americas team, has been volunteering here since the beginning of 2021.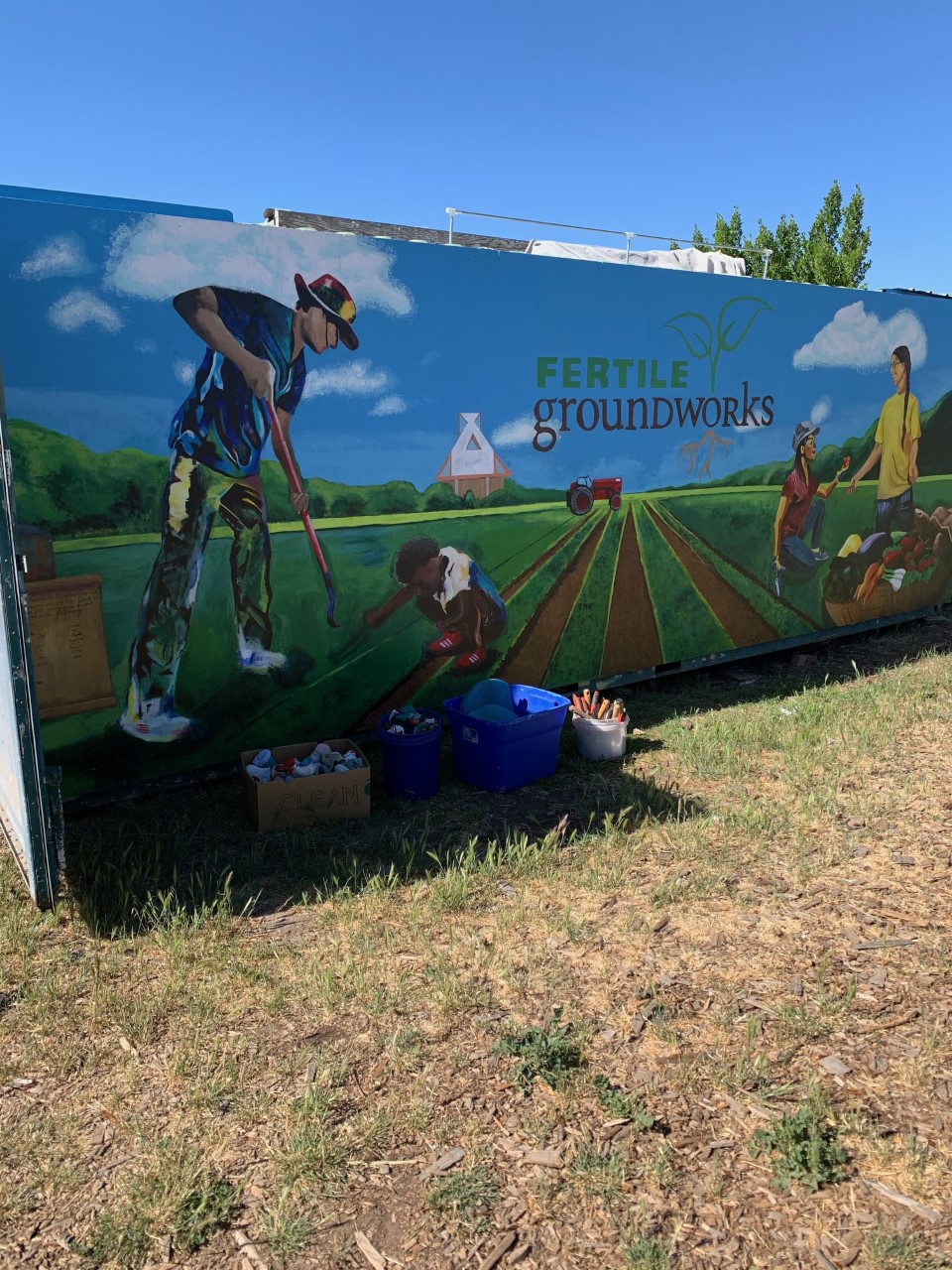 We caught up with Larry to find out more about the latest activities happening at Fertile GroundWorks, from the latest crops being grown in the garden to new areas that are currently being prepared.
Based in unused acreage owned by the Asbury United Methodist Church, one of the garden's primary goals is to supply fresh produce to vulnerable communities in Alameda County's Tri-Valley region. This is done through initiatives like Open Heart Kitchen and local food pantries. Overall, Fertile GroundWorks grows 20,000 pounds of organic produce for this purpose every year.
Because of this, the garden is constantly growing and harvesting crops to ensure that this produce is consistently available. Currently, the last of the winter crops are being harvested, while new seedlings, which will eventually flourish into the garden's summer crops, are being planted.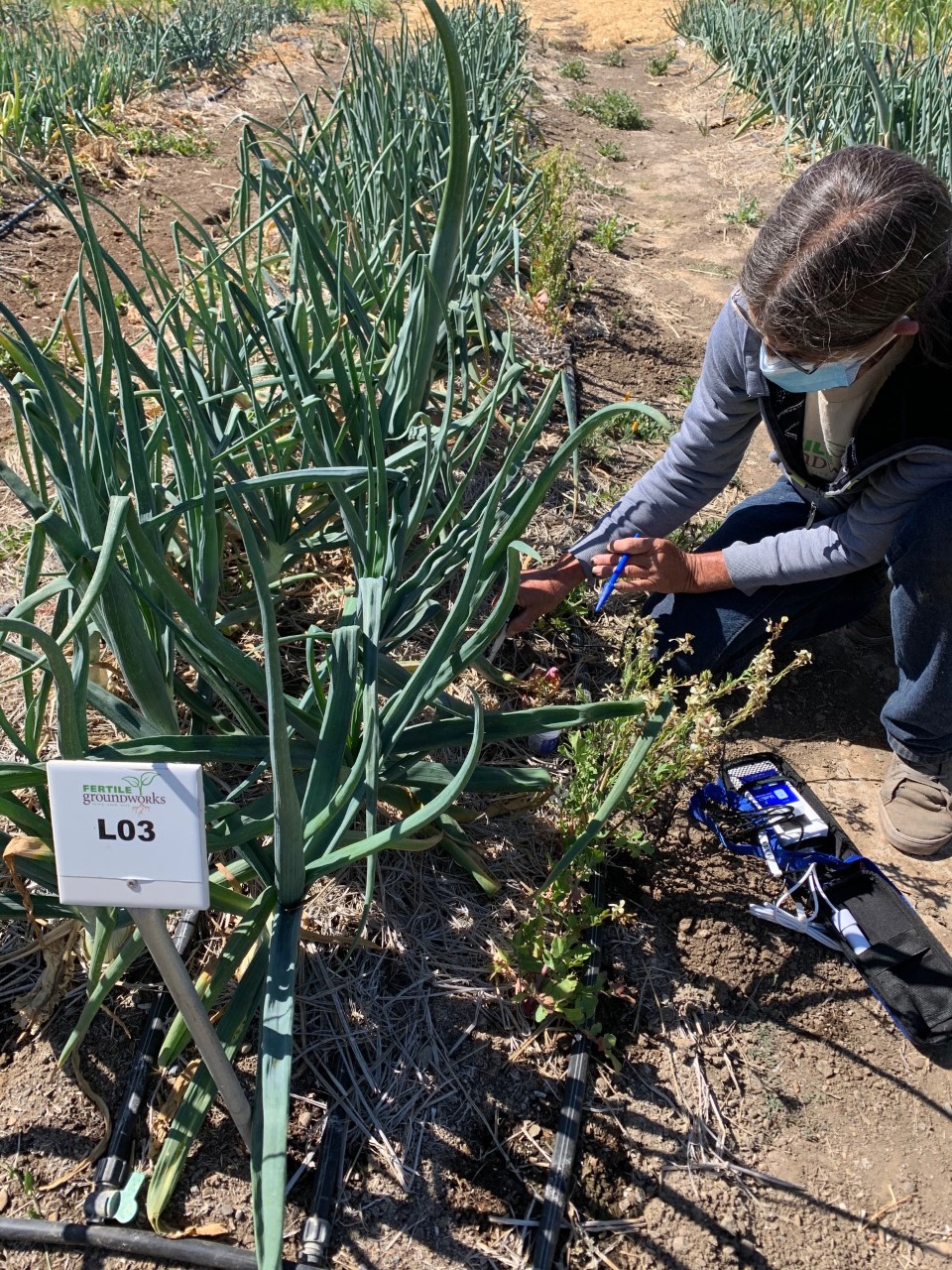 Bluelab sponsors a 144-square-foot plant bed at Fertile GroundWorks, which Larry has been monitoring using the Bluelab Combo Meter Plus, which measures pH, EC and temperature, and the Bluelab Pulse Meter, which tests moisture, EC and temperature. At the moment, this bed is being used to grow peas and onions, but the plan is to plant tomatoes, basil and seasonal produce in the coming weeks.
Elsewhere in the garden, there are plans to grow peppers, eggplant, squash, corn, lettuce, leafy greens, cucumbers, peas and beans as the bulk of their summer crops.
In addition, as the grow team behind Fertile GroundWorks is aware that they're dealing with alkalinity in their water source, Larry and Bluelab gifted the garden with the Bluelab Multimedia pH Meter, which comes with the super-fast Bluelab Leap pH Probe.
Over the past few weeks, the garden's Executive Director Brenda Kusler has been using this meter to keep their pH in check, applying elemental sulfur to help lower root zone pH where needed.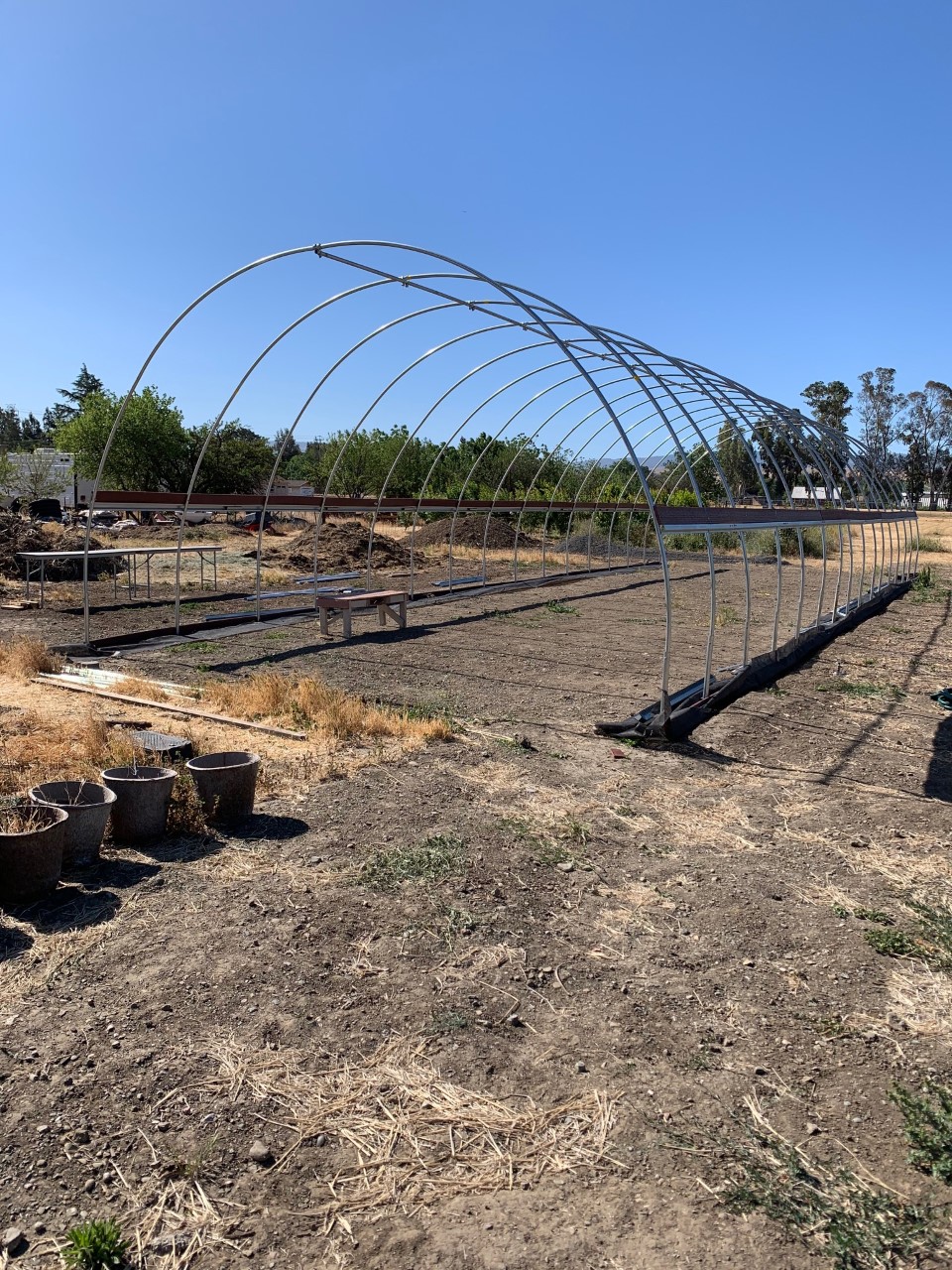 Since our last update, there's been another development at Fertile GroundWorks: the construction of their new hoop house. This hoop house has been assembled by employees and a team of volunteers, and will be used to grow a variety of seedlings. Fertile GroundWorks will then sell these seedlings through events, such as their annual Plant Sale Fundraiser; proceeds will go straight to the garden so that they can keep growing new produce and building new areas, such as this new hoop house.
We look forward to catching up with Larry and the grow team at Fertile GroundWorks within the next few months, where we'll find out more about next season's crops and other happenings at the community garden.